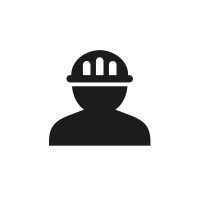 Free Installation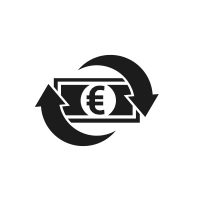 60 Day Money Back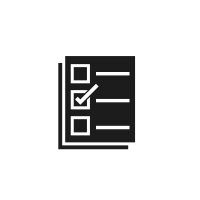 10 Year Parts Warranty

£1 Deposit
Book in online and you'll have your install date in
guarantee if you're not happy
Pay £1 today and the rest on the day of the install
Book in online and you'll have your install date in
guarantee if you're not happy
Pay £1 today and the rest on the day of the install
After ordering online you'll receive a link in your email to claim your £50 credit in your mobile app

Gold Series 500 Water Softener
Timer Model - Pay £1 today to get booked in and pay the rest on the day of installtion. Installation included in price.
Free Professional Installation

Can Be Installed Inside/Outside

Cover Provided If Installed Outside

60 Day Money Back Guarantee

NSF Highest Standard Certified
Gold Series 606 Water Softener
Meter Model - Pay £1 today to get booked in and pay the rest on the day of installtion. Installation included in price.
30% More Efficient On Salt

70% Less Water Regeneration

Free Professional Installation

Can Be Installed Inside/Outside

Cover Provided If Installed Outside

60 Day Money Back Guarantee

NSF Highest Standard Certified
Check out our reviews on Google & Facebook we hope you become a fan some day too. 💓
sandeep Balu
11:00 12 May 20
i invested in the best and it paid off as i had a skin condition and with the hard water in my area

...

the lime scale in my new bathroom made it look rubbish. Water softner gold 500 made this better which i Researching the water softner i build my confidence to invest in EWT due to thier excellent CS by Hayley - i bought the top softner and 5 yrs later i still had a John lewis syle of service thank you!!! (remember 2/3 of our body is water so clean up guys the best investment i made).

read more
Ankur Anand
08:22 02 May 20
Very pleased with EWT softner at home. Have been using it for 3 years with no issues. Customer

...

service is excellent as well.

read more
Kevin Kelleher
14:09 29 Apr 20
Excellent Customer focus Text Alerts and reminders sent also if experiencing Health issues to let

...

them know and fully on the ball ,Engineer was polite and courteous and even with this dreaded lockdown due to COVID-19 kept to the guidelines to enable our water softener to be repaired and serviced

read more
Ashling Cox
09:05 27 Apr 20
Clare Sparshatt
16:38 24 Apr 20
I've just had the annual service for my EWT water installation. It was very welcome, after the

...

service the engineer filled up the appliance and carried the rest of the salt through to my garden shed, something I'm not able to do myself. I love the soft water, its a real treat. Thank you

read more
Shikha Nitesh Kansal
08:48 24 Apr 20
We have been using EWT for last 8 years and never had any issues. Value for money as compared to

...

others available in the market.

read more
Nishil Patel
07:20 23 Apr 20
Good softener product and a very professional experience with their engineer. Engineer was well

...

experienced and friendly. Happy to answer any questions and remained professional in this current climate of Covid-19. Overall, a product we have been pleased with and continued support from customer service.

read more
Justin Mathew
13:32 22 Apr 20
I just had EWT installed in my property , water quality is excellent feel like coconut water . I

...

can certainly recommend to all my friends . I did a research on few other water softeners, and can say EWT is the best in terms of value for money, service and warranty .

read more
Srivastava Reddy Nalla
10:36 12 Apr 20
Installation engineer was patient and placed it at the correct spot. i am one month in the service

...

and I am already noticing the difference. water tastes definately better and you can notice the difference in clean clothes, after shower. so far so good

read more
Emad Yusuf
14:50 06 Apr 20
I have the water softener and water tap installed for over a month now and it's great constant

...

supply of softened water. I can see a massive difference in my water now no more limescale building up. Installation was very quick and efficient, engineer even cleaned up everything after he finished.

read more
Viresh Patel
08:31 06 Apr 20
Excellent service, fast and effective!
Peter Bird
09:28 02 Apr 20
I had an issue with my Account and it was resolved quickly by Ryan in EWT. Great Company.
Sunil Kumar
14:03 16 Mar 20
Product works amazingly and staff are friendly and efficient in resolving any queries.
Anand Sangam
11:48 28 Feb 20
Sagar Patel
11:03 07 Feb 20
EWT water filter are efficient and good, also liked their customer service and annual servicing. It

...

has been 4 years now and water filter working without any issues.

read more
Sue Benford
12:42 16 Dec 19
Have been with EWT for a few years now and when I called up to say the drinking water tap was

...

leaking at the base and I have wooden worktops that could be damaged from water they sent an engineer out to change the tap within a few hours! Fabulous service! Thank you for your prompt response!

read more
Ryan Godfrey
15:53 07 Nov 19
Quality Service and Team
Capt. Gagan Lamba
12:44 29 Oct 19
4 years into our ownership, customer service has been excellent, supporting the service and

...

maintenance needs of our unit. Special thanks to RG at EWT for the communications over this time.

read more
Tony Hughes
14:09 22 Oct 19
Again the engineer arrived hours before the estimated time. Job carried out quickly, efficiently

...

and cleanly, to our complete satisfaction.Thanks EWT for a top class service.

read more
sharmila bhowmik
11:40 19 Oct 19
Edit 18.09.2019 - since my last review I was contacted by EWT and they have since sent an engineer

...

who have now come and changed the settings in the machine. I have noticed I have soft water all the time now. I am happy with that. . I hope that it continues the same way....had a Harveys trial before installing the EWT water softener mainly as it costed less; but I don't think it is even half as good as the harveys. Harveys has life long warranty.. EWT does not. I find that I do not get soft water all the time and whenever I refill salt it is gone in a week!!! It should last about 3 weeks based on my usage. I called once and asked about it and they were willing to send a engineer down and told me they would charge me for it if it was my mistake!! well their engineer has installated and set the machine I didnot change anything on the machine so I do not know why i should be paying for it!! All in all i regret my decision everyday of changing from Harveys to EWT. I had HARVEYS FOR 3 months trial and it was excellent

read more
Nikhil Koranne
16:49 16 Oct 19
EWT is a really good product and I have been using it since last year. I would definitely recommend

...

it. The installation done nicely by an engineer and after sales service is very good as well. Thank you EWT

read more
David Forde
18:49 02 Oct 19
Sonata Bagotyriute
08:02 01 Sep 19
I'm so happy with EWT . It was installed very quickly by very professional and friendly installer

...

from the company . Since we got installed I see big difference in my house . No more limescale in the kettle , showers, sink and anywhere else . I noriu different in my hair, much softer. Drinking water so much better. Costumer service is great. Definitely recommend it EWT.Sonata Bagotyriūtė Keogh, Enfield

read more
Chris Austin
05:43 23 Aug 19
Great product, great customer service. Highly recommended EWT.
Robbie Keane
19:17 07 Aug 19
Always great service and efficiency. Easy to contact and always very helpful over the phone.
James Devoy
09:29 07 Aug 19
Excellent service, very happy with the product installed. Can feel the difference right away.
Mike Westlake
05:22 05 Aug 19
Excellent Service and extremely helpful. I would recommend EWT to any of my friends and family.
mary kielthy
18:54 02 Aug 19
Have the water softener for a few years now delighted with it and the best thing is the yearly

...

service so we know it is always up to scratch

read more
susan boylan
09:41 01 Aug 19
Great service ...karen was very helpful when I had small issue ..great system would highly

...

recommend....

read more
Emmet McCormack
15:29 26 Jul 19
Top notch service. Friendly and professional Engineer. Left the place spotless after the

...

installation and took the time to explain everything to us.Our water is so much better now. So glad I chose to use EWT.Fully recommend them if you need a water softener.

read more
Seamus Mc Donagh
18:07 22 Jul 19
I would highly recommend EWT to all my friends and family. From day 1 when I had it installed I

...

have not had a spec of lime scale in my kettle, shower heads, taps or toilets. The water is so soft it is literally luxurious to use in the shower & also the drinking water is so fresh tasting it is better than any bottled water you can buy. Also EWT are fantastic with their after care, especially with their annual service.

read more
Niamh&Barry O'Sullivan
08:46 22 Jul 19
My experience with EWT was fantastic from start to finish, from the salesperson on the phone to the

...

lovely gentleman that called to install the unit. I didn't have enough space for the unit under my sink and I didn't want it installed outdoors so the engineer had to cut through my kitchen units and did so with the greatest care and precision. I have had the unit a matter of weeks and notice an incredible difference already. I can't believe I didn't invest sooner. I have almost zero limescale stains on my shower and sinks and expect this to disappear completely. I highly recommend EWT to anyone looking to rid their house of limescale.

read more
Lisa Scahill
21:54 21 Jul 19
Excellent service and product can't recommend highly enough!
Kenneth Egan
20:10 21 Jul 19
Excellent company to deal with. Efficient and quick installation. Engineer was extremely

...

knowledgeable and helpful

read more
Ashok Singh
18:50 19 Jul 19
This is second water softener by EWT in my family and they have been consistently professional and

...

friendly over last 5 years. I ordered the product after some market research and found EWT to be still the best. The installation and service has been excellent. I will recommend EWT.

read more
Melanie Farrell
14:23 19 Jul 19
Absolutely best decision ive made this year. I highly recommend EWT Water. The gentleman who

...

installed the system was a pleasure to have in my house. I can see a difference in my shower and sinks which brings my OCD levels down to nearly zero. Worth every penny.

read more
Oren Yitzhaki
13:37 19 Jul 19
I have find these guys on the internet and placed an online order.They have scheduled an

...

installation slot confirmed both by email and text.Their technician did brilliant job, he came on time as promised, he was clean, tidy and completed the installation in timely manner with no issues whatsoever.Results are absolutely amazing, no more limescale, water is soft, no more dry skin and the drinking water tap is a big +.Would definitely recommend these guys!

read more
Kennedy Ayaya
19:20 15 Jul 19
The service I received from EWT is second to one and simply up there. From start to finish the

...

staff were absolutely professional and answered all my questions. I was finally convinced to go for their services. The installation was prompt and gentleman engineer / technician was very professional and tidy. Since the water softener was installed I have noticed a huge difference in my water quality. I think it was one of the best household decisions that I have ever made. Money well spent. I will definitely recommend EWT to anyone.

read more
ram c nair
11:48 12 Jul 19
EWT WATER SYSTEM COMPLETELY REMOVED LIMESCALES AND WE ARE SO HAPPY ABOUT IT. FANTASTIC SERVICE

...

FROM EWT. HAPPY TO RECOMMEND TO ANYBODY WITHOUT DOUBT.

read more
Sophia Heslin
20:35 07 Jul 19
Great customer service, very professional and friendly. Would most definitely recommend. Thanks.
Carla Garry
09:25 06 Jul 19
EWT provided an excellent and professional service. The difference in our drinking water is

...

incredible. Finally to have a cup of tea with no residue left in the cup!! Their service was quick, prompt and easy. I would highly recommend this service to anyone living with limescale in their water.

read more
Alan McNulty
14:28 04 Jul 19
Excellent service. Engineer was excellent. Would highly recommend.
Pamela Langdon
07:54 28 Jun 19
My EWT Water softener was installed several years ago and it has been fantastic producing really

...

pleasant water to drink and soft soapy water with which to wash everything. I really recommend it for any household where they suffer from hard , poor tasting water. The company, also, maintain it for me by an annual service. Pamela Langdon

read more
Richard O'Neill
14:49 27 Jun 19
A very good product. It does exactly what it says on the tin, softens hard water. The staff who

...

service the water softener and deliver salt are professional, polite and always in good form. Go raibh mile mhaith agat EWT.

read more
Karl Whoriskey
13:29 24 Jun 19
Very happy with my order. all was done online and plenty of info provided regarding engineer call

...

out. Engineer was very professional and completed install quickly and very neatly. Demo of system was given and we are very happy with the performance so far

read more
R PS
14:27 19 Jun 19
The water softener is great. I live in a very hard water area and it makes cleaning so much easier.

...

The customer service is good too.

read more
Charles Hallett
10:15 19 Jun 19
Excellent customer service and value.
Jean Hills
20:05 17 Jun 19
A very helpful young man came to perform the annual service. He was polite, friendly and efficient.

...

I was very pleased.Hope he comes again next tine round.Thank you EWTWe are pleased with our soft water. Our only problem is the weight of the salt bags which are 25 kg I believe. That is very heavy for us both in our 80s.to carry.

read more
himansu nayak
14:35 16 Jun 19
Very effective and definitely best buy. Within a month we started noticing the declining of the

...

limescale on the kitchen and bathroom accessories especially bathtub. After 2 month you can definitely feel a noticeable different in the water. I would definitely recommend its for anyone who wants to reduce hardness in water.

read more
Shaji Augustine
12:25 05 Jun 19
Emma Scollan
10:04 28 May 19
Very professional service and very helpful and polite installers!
Lynn Humphreys
14:52 22 May 19
Can highly recommend this company. We have been with them a few years now and we are impressed by

...

the quality of the water softener that they installed. Their engineers are always courteous and knowledgeable when carrying out the annual service.

read more
David Hughes
16:10 14 May 19
First rate service by their engineer who left everything clean and tidy. Have always found their

...

staff to be competent and dealing with their Admin nice and easy.

read more
Liuba Bulat
18:11 13 May 19
I am glad I made the decision to buy the EWT water softener. It will surely pay off. The

...

installation was done professionally and hassle free. No more worries of buying dishwasher salt or limescale protection tablets for your washing machine. And finally, no hard water stains in your bathrooms or limescale in your kettle. You don't realize how bad it is until you get rid of it. So, happy days!!! Thank you EWT team.

read more
Georgina O'Neill
15:34 10 May 19
We've had our water softener system now for a number of years. Great service, never had any issues

...

with the salt unit. Very helpful and friendly customer service team.

read more
Matt
20:23 06 May 19
Having now had our softener installed for just over a two months now, I can honestly say this is

...

one of the best decisions we have made in terms of home improvements. The water is literally transformed the minute it's installed. We still feel and notice the difference now. In terms of the installation, the engineer could not have been better. He installed it into our new kitchen (under the sink) as if he was working on his own kitchen. A professional, neat and clean job. Customer service at EWT is superb. The staff know their stuff and cannot do enough to help. If you are doubting getting a softener or wondering why this company is much cheaper than all the rest then don't. Our experience with the company and the softener have been second to none. Very happy customers.

read more
Anthony Duffy
21:13 03 May 19
Excellent service, from text reminders about salt top ups and services to the seamless installation

...

process! Highly recommended.

read more
ANDY DANCE
15:18 03 May 19
Excellent service. Engineer arrived bang on time and sized up the installation , the job wasn't

...

straight forward and involved having to get behind a cooker and a dishwasher, there was no complaining he just got on with it. Engineered tidied up after himself and carried 5 bags of salt into the garage. Would recommend to friends and family.

read more
Pj Armstrong
15:17 03 May 19
Really great service and value for money
Noelle Byrne
16:38 26 Apr 19
Excellent customer service and great product. Fitted in 45 mins. Really friendly and prompt. Would

...

highly recommend.

read more
Raj Rai
10:29 01 Apr 19
Got the EWT 606 installed around 8 months back, works flawlessly. Limescale is the thing of past

...

now, bathrooms and kitchen utensils are sparkling clean.Recently ordered salt replenishment, got delivered on time.I have already recommended EWT to few of my friends who are happy with it. Wont hesitate to recommend.

read more
Donal Guilfoyle
18:35 29 Mar 19
We have an EWT water softener in 4 years now. Before that we were replacing showers annually and

...

sometimes twice annually. Kettles and irons were being ruined as well. I quite honestly wouldn't be without it and have recommended it to neighbours as well.

read more
Kieran Hoctor
15:24 29 Mar 19
Very neat, reliable water softener unit, and good customer service.
Saju Menachery
18:52 27 Mar 19
Excellent service.... Very friendly engineers and support team. We are very happy with the neat

...

and tidy installations. The whole experience with EWT Water from our first enquiry to installation is great. Excellent communication through email and text messages. I would highly recommend this products and services to anyone looking for a water softener.

read more
Denis Tuohy
18:10 24 Mar 19
I have my EWT softener installed 3 years now and my household appliances are still limescale free,

...

previous to getting my softener I was getting through an electric shower every year so that is what I call a result and along with the package I got a filtered drinking water tap installed and get it changed every year as part of my service, I have no hesitation in recommending EWT or their products KILDARE

read more
Ian Cheek
14:38 22 Mar 19
I live in a very hard water area. Sclimestone on everything. I then had an EWT water softener

...

fitted and what a difference!Soft water and no deposits, everything looking sparkly clean and lovely on the skin. The engineers arrived on time, were very professional, no mess and cleaned up before leaving.I fully recommend EWT.Ian Cheek, Kent.

read more
John Kelly
13:38 21 Mar 19
Excellent service from the first contact I made with EWT. Fast friendly and most of all top quality

...

product, the difference in the water quality we now have is second to none. I Would highly recommend their services to anyone having water issues. John Kelly co Meath, Ireland.

read more
Eoghan D'Arcy
14:33 19 Mar 19
Maralyn Beswick-Brown
18:31 15 Mar 19
EWT Have been so very perfect in everyway from the sales team to the after sales service and to

...

include the owner.If they say something then they'll do it!The product is just the best. My bathroom and kitchen have benifitted from the water softener immensely. Would recommend this company wholeheartedly

read more
Rebecca Wai
15:38 13 Mar 19
I highly recommend this company. Great customer service, value for money, professional hassle free.

...

I get a text message with the date and time for my yearly service. It's good to be reminded, what's even better is you can reply back to change to a more suitable time. I really appreciate that the technician always asks whether to take his shoes off upon entering my home 🙂 It has been a few years since installation and no problems have occurred. I was introduced to this by a family member. We have all benefited from our water softener and filtered water tap. Thank you as always!

read more
Vincent McCarthy
09:44 12 Mar 19
Rahul Golchha
22:29 11 Mar 19
Very neatly installed. The engineer (Frank) was amazing at the job. Fitted the entire unit very

...

quickly and demonstrated the working. The unit works very well. Definitely recommended.

read more
Calvin-Andre-Wayne -Tercero
10:55 07 Mar 19
Amazing product. right from the get go, even the engineer who came down to install our machine was

...

fantastic and very helpful in every questions we have asked. we noticed right away that the water after few days was very soft especially when your taking a shower. My kids skins who is always dry is noticeably bright and soft now. My face skin was feeling more young and very soft. I'm 42 and I feel like I'm 10 yrs younger now. The water we are drinking is better in taste and my kids noticed that as well, they are drinking more water compare before we got the EWT SOFTENER. I will going to recommend this to all my family and friends.

read more
Brian Carberry
18:25 04 Mar 19
I have been dealing with EWT for a few years now and I have found their customer support second to

...

none. They keep in touch with advise and reminders to top up salt which I find very helpful.

read more
Zeshan Baig
14:33 28 Feb 19
Very high quality product. One of the best investment I made.
Mikolaj Ratajczak
10:51 28 Feb 19
Procuring water softener from EWT was the best decision ever in terms of providing long term

...

quality water from a private well - and I live in an area notorious for very hard water. I've the EWT solution for 5 years now and the water is still great & free from lime scale, which is due to regular maintenance that EWT carries out on annual basis under a reasonably priced plan. Highly recommended!

read more
Svetlana Sokulska
18:56 27 Feb 19
Marie Mooney
14:18 27 Feb 19
Always satisfied
Alpesh Desai
15:07 25 Feb 19
The whole experience of starting from order to fitting of the softener was very smooth. The

...

engineer who came to do the job knew exactly what he was doing. He has done an excellent job, can't fault at all. The quality of water has improved dramatically. The skin suddenly feels very smooth. White marks are the things of past now. Cleaned the bathroom after the engineer went, and still it is sparkling, no white spots at all. Will definitely recommend EWT for the water softener.

read more
Paul Keenan
17:01 21 Feb 19
Excellent product and installation engineer was professional and extremely knowledgeable, highly

...

recommended EWT

read more
Jennifer Stickley
16:43 21 Feb 19
This is the third water softener I have had in 36 years. It is by far the most efficient. The water

...

is silky smooth and it is small enough to be tucked away in a corner of my utility room. I would definitely recommend this company. Fast, efficient and a pleasure to deal with in all.

read more
Kevin Mark Yee
11:04 20 Feb 19
We've been with EWT for a number of years now. No limescale. Nice tasting water and tea. Yearly

...

service. Water filter change. First class service and customer care. Get your EWT water softener, I say, from my long term experience.

read more
Santosh Surabhi
14:52 15 Feb 19
very good price and great product. Friendly engineer, IN OUT -- WATER SOFT. Its been just over a

...

week and we can already see the difference the softner is making, use way less product for washing and bathing and skin feels nicer. EWT offered the softner + drinking water filter and tap in a bundle deal which is the cheapest you and find in the market.

read more
masood khan
14:42 12 Feb 19
I got a bargain, when EWT Gold series water softener installed a year ago,This could be one of the

...

good decision I ever made ,I been sand a professional plumber for installation and I was surprised by his knowledge and workmanship.EWT also supply and fit drinking water tape with filter free of charge.After one year I can say confidently I never face any problem in our water softener function, The biggest benefit in my case is I don't have dry skin anymore ,Thank you EWT

read more
Dennis Allum
10:58 12 Feb 19
I have had a water softener in every home since 1976 and how technology has changed. EWT installed

...

our present kit in 2014 and what a difference it made to the quality of a bath, shower, dishwasher, washing machine - no crusty lumps of lime-scale around taps, sinks or loo! The Engineer comes every year to carry out a service and swapping over the filter in the additional drinking tap. No complaints, no problems, in fact a 'touch better than excellent'.

read more
Lilo Sheekey
13:42 08 Feb 19
Russell Hinnells
16:41 21 Oct 18
Srijyothy Nandala
22:18 20 Oct 18
I have EWT water softener for past 4 years now and also the water filter. I have saved a lot of

...

money on my energy bill especially my gas bill . My toilet and my dishwasher are so clear every one who come to my home ask me how come they are so clean . I tell them about the water softener. i most of my friend have also got EWT . To be honest before EWT I used Harvey it was so expensive and salt was too much, I as so happy and glad that i changed to EWT I save on money and also salt is not that expensive as the harvey one . I no problems and every year the servicing team show me the how my machine is running . They show me the water tested also . I am so happy and satisfied with EWT that I should share my experience I would suggest every one to think before going to other brand of softener as you will be wasting money and time .

read more
Zelal Dogan
12:45 17 Oct 18
Had my water installed last week. I can see a very big difference in my water. My skin feels so

...

smooth. Customer service is great and was a swift transition from ringing up to getting it installed. The engineer was compliant and professional. Would recommend 100% to friends and family.

read more
roger daniels
14:58 09 Oct 18
I previously had a water softener fitted when we purchased the house until it stopped working

...

several months agon ,we have noticed the scale and scum coming back over time ,so i ordered one thru EWT water specialists and had it fitted about a week ago .I was impressed with the fitter who done a great job explaining things as he went along,great price also noticed difference in the softened water straight away .Roger

read more
Sandrina Toma
14:43 05 Oct 18
all done in a professional manner. and all questions answered.
Gggv Ggg
20:33 07 May 18
Wonderful unit and great customer service thanks
Bee
11:10 20 Apr 18
We've been an EWT customers for 6 months now and the service we've received throughout our soft

...

water journey so far has been fantastic. Our account holder Grace is amazing who has sent us reminders and general questions to see how were getting on. We've seen improvement in our skin and hair massively from our showers. Hard water in London ruins my eczema prone hands, so its lovely to be able to wash dishes without the gloves.

read more
Satnam Clair
09:17 26 Feb 18
Excellent, if i had bought this system years ago I would have saved a fortune in time and money

...

with all the issues with limescale in our home. Excellent company to deal with and one of the best features of the deal is the free drinking system. No more bottled water

read more
Paul Berry
21:22 26 Jan 18
I discovered EWT from a full page advertisement in the Metro newspaper. I saved the advert and

...

spent a few months deliberating on whether to have a water softener installed in my home. I had always lived in a hard water area and after paying a callout to an engineer to fix my shower who diagnosed the problem as having a heavy build up of limescale. I decided to have EWT install their metered gold series water softener. I booked the date and the first time slot in the morning and there were no worries about the installer letting me down as he actually arrived half an hour early, which was even better! The installation went smoothly and he installed the water softener unit, drinking water tap and filter plus left us with a water testing kit. I must admit, I thought that having a water softener was a bit of a luxury, but I feel that it was money well spent as the results are amazing. I just wish I'd have been braver and had it installed months ago. A big thank you to Ryan & Amy for giving great pre and post customer service and making me feel part of the EWT family.

read more
Urszula Dawidowska
10:20 12 Dec 17
This water softener has changed my life, tasty tap water, much improved cuppa of tea and

...

coffee☺️👌✨🙌; no more limescale, skin feels nice and soft!! Thank you!! Totally recommend these guys!!

read more
Peter Phipps
18:15 11 Dec 17
Fantastic water system, I researched water softeners extensively and I am so happy with my choice.

...

I would definitely this system

read more
Barbara Whalen
18:03 11 Dec 17
Great service, really neat and tidy work. Raff is very nice to deal with. Thank you
Darragh Durkan
11:18 08 Dec 17
David Forde
09:42 08 Dec 17
Subin Babu
05:13 11 Aug 17
Ashok Patel
17:53 15 May 17
Great experience so far. Installation was professional, and we're already enjoying the benefits of

...

soft water.

read more
Corina
09:33 23 Mar 17
High quality water softeners and excellent customer service. i highly recommend EW Technologies.
Next Reviews